The legal fight with BLM has already cost us tens of thousands of dollars, in legal fees, FOIA fees, certified copies of Country records, research, postage, etc,. At this point, three and a half years after the BLM attempted to shut down the mine and steal our Stamp Mill, we are still shelling out money. The fight goes on, and it is a fight that is, not just for us, but for the rights of every small miner, and the rights of everyone who has property or any sort. Every cent counts!
If you are experiencing financial hardship yourself,
please
don't send us any money! Just help us spread the word instead - share our blog posts, our Facebook posts, and any other story you find on people being abused by the seditionists at the
Bureau of Land Management
- they don't work for us, and they don't work for this country.
The button below is the
ONLY
place to donate to the
Sugar Pine Mine Legal Fund
. Any other site connecting itself with the
Sugar Pine Mine
or using our name to collect donations are
NOT
collecting money for us.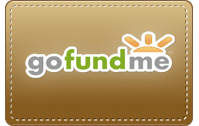 Sugar Pine Mine Legal Fund
Spread the word far and wide! Talk about the situation on your blog, YouTube channel, Twitter feed or Facebook page, link to the
Sugar Pine Mine Website or post our articles,
link to the
Sugar Pine Mine Facebook
page and share our posts, retweet everything on our
Twitter
feed. These are the
ONLY
places for official updates and info on the
Sugar Pine Mine
situation.
Whichever method you chose to use to help us get the word out, please use
ONLY
the information on this website, or the Facebook page - these are the
ONLY
accurate and truthful sources of information available.
Unfortunately, the
activists-in-journalists'-clothing
in the media never reported the story correctly and some are spreading disinfo, and even blatant lies, and even people who support us are sending out misinfo. This case is about rights, law and regulations - rights which are being abused, regulations that are being misapplied, and laws that are being broken by a rogue federal agency.
Here are all the relevant pages for you to link to and bookmark to keep up-to-date with the happenings at the
Sugar Pine Mine
-
Sugar Pine Mine Blog
The ONLY place to donate money to us