CONTRIBUTE TO THE FIGHT!
If you would like to contribute a donation to our legal fund (attorney retainer, legal bills, procurement of documents, FOIA fees, research etc,) click the banner below. This is a fight for all small miners!
Three and a half years later (as of this writing on 6/20/2018,) we continue our fight against the BLM who are still stonewalling us, obfuscating information, and persisting in the cover-up of their crimes. We still have not had a decision from the DOI's internal Administrative Court, the IBLA.
The
ONLY
place to donate to our Legal Fund is via
GoFundMe.com
. Click the button below to make your donation. We very much appreciate your contribution to this fight for our rights.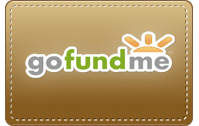 Thank you for your support!